Retail Plant Nursery
Providing all your garden requirements from herbs, vegetable plants, perennials, fruit trees, roses, trees, shrubs and garden sundries all year round.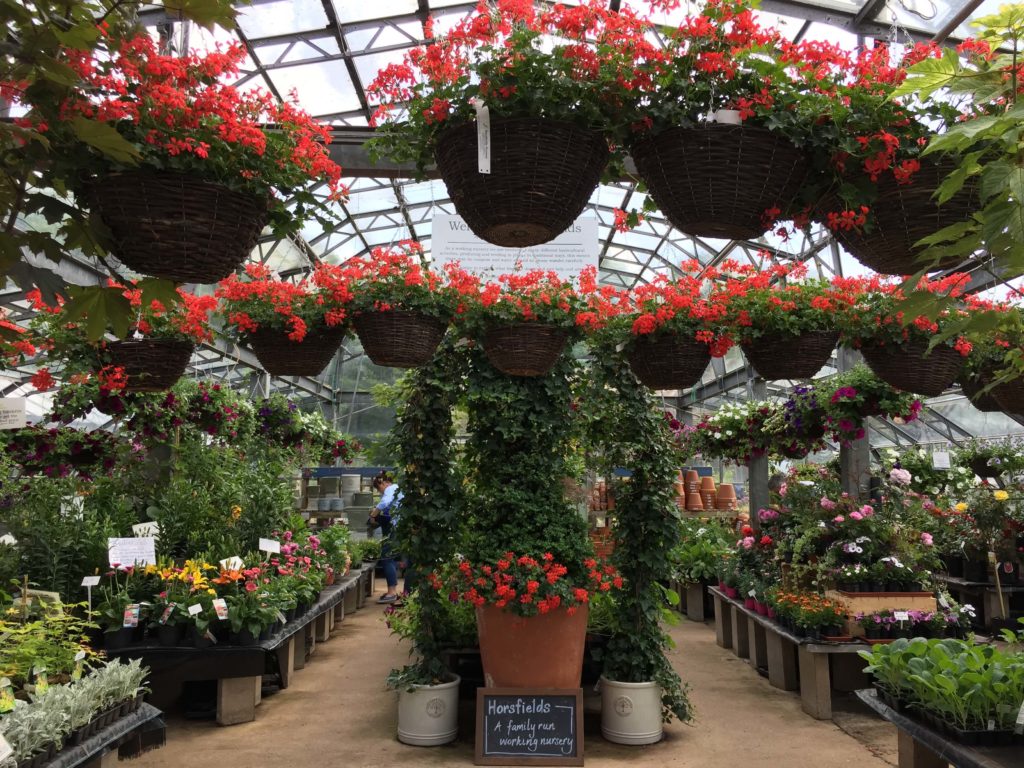 A very special place
This is not a regular plant nursery but a family-run business and a very special place.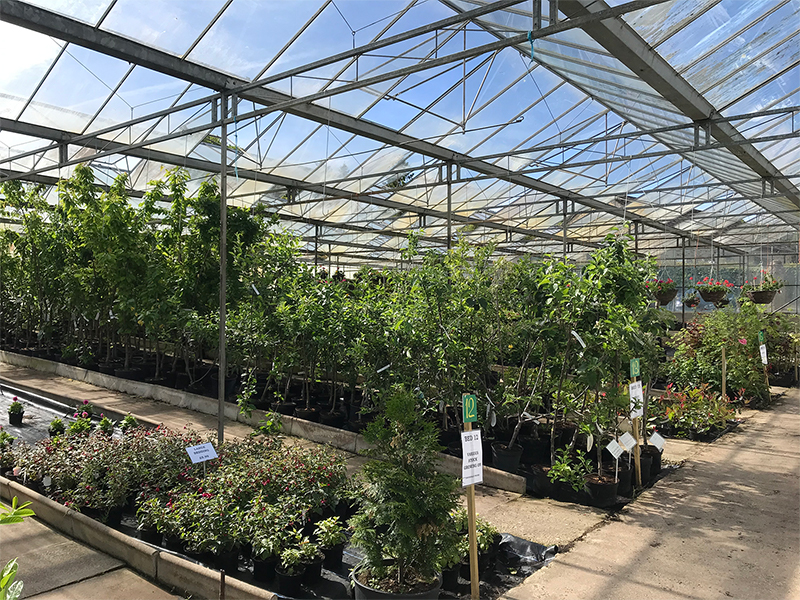 History
The nursery has been here for over 55 years and was started when Tom Horsfield was given 1000 rose bushes for his 12th birthday; from then the nursery has developed to grow almost everything a gardener would wish for.
Growing
We grow from cuttings and seeds lots of different herbs, vegetables, fruit, bedding plants and much more on the nursery.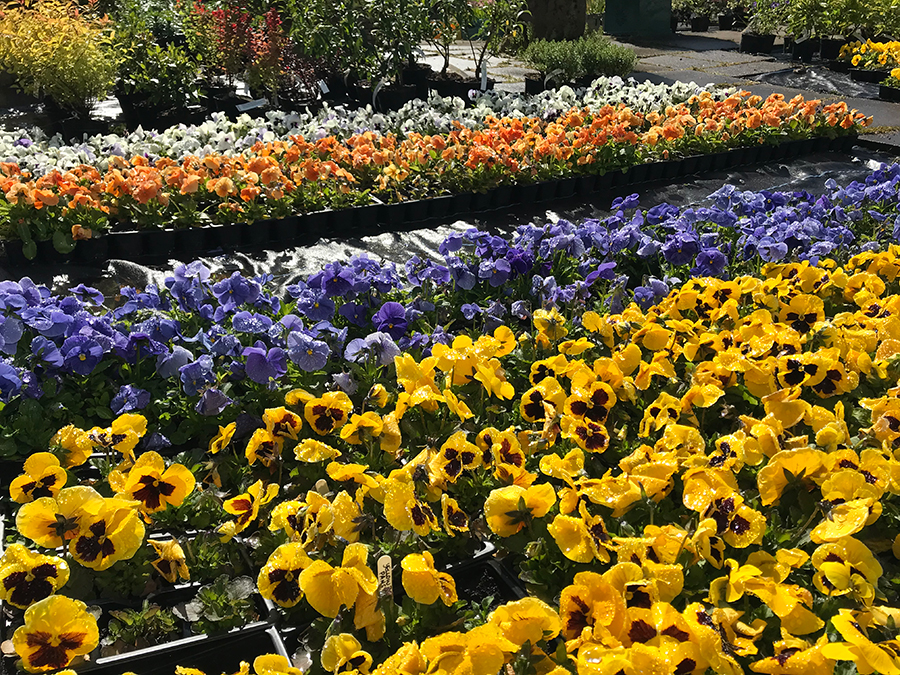 Bedding Plants
Summer bedding plants add instant colour to your borders, baskets and containers, transforming your garden.
We grow a large selection of colour mixes to bring your hanging baskets, pots, beds and borders to life.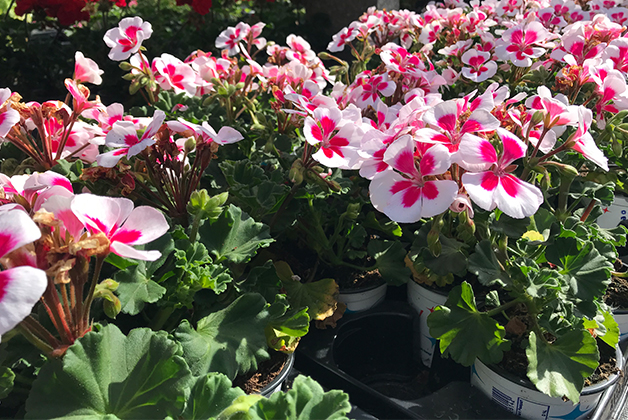 Geraniums
We have a variety of colours, shapes and sizes. Geraniums are an outstanding choice for bedding, patio containers or hanging baskets.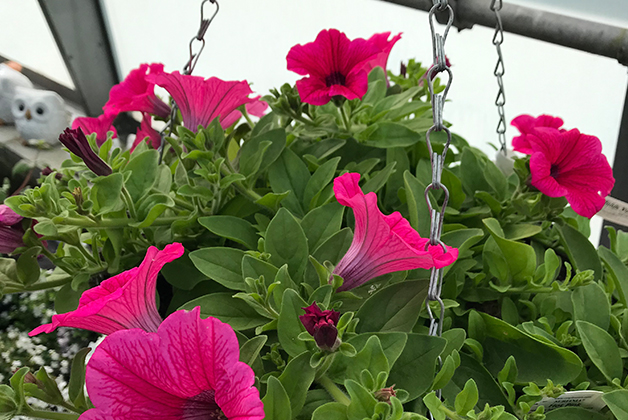 Surfinia
Surfinia will grow fast to create a cascade of beautiful flowers all summer. These trumpet shaped flowers even have a gorgeous sweet fragrance. We have a range of varieties which include Surfinia Hot Pink, Surfinia Blue, Surfinia Blue Vein and more.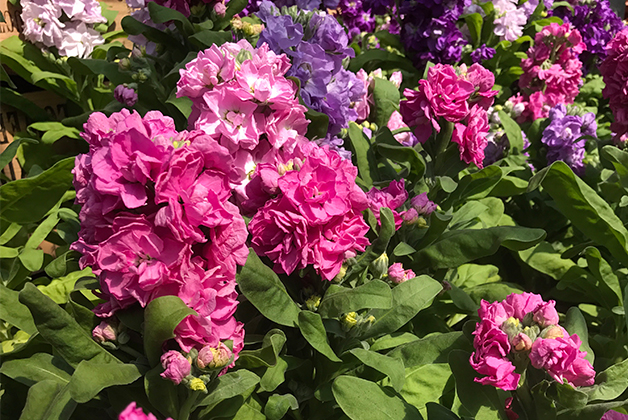 Stocks
These fragrant flowers come in a whole bunch of colours. Beautiful, highly perfumed flowers which are displayed on rising stems in a wide range of colours. Ideal in borders, bedding and containers.
Festive
Christmas Trees
Horsfields Nursery has been growing Christmas trees for over 35 years. We have field grown and pot grown.
We chop Christmas trees from our fields depending on demand, therefore you can be sure of their freshness.